These Amazing New Pictures Of Jupiter Are The Perfect Weekend Treat
Roll up, roll up. The weekend is here, but before we let you go, you're going to get a cavalcade of glorious Jupiter images as a wonderful treat.
On this pass, Juno came within 3,400 kilometers (2,100 miles) of the planet. The transfer of data to Earth was delayed somewhat, however, as our two planets were going through solar conjunction, with the Sun obscuring communications.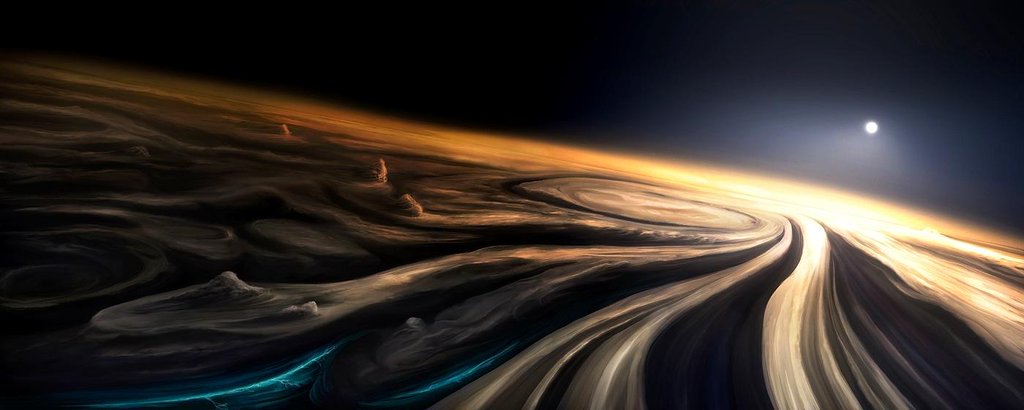 Now the data is coming in, and citizen scientists have been hard at work processing some of the raw data into glorious vistas of the gas giant. The images include pictures of its storms, swirling patterns, poles, and even a snap of the volcanic moon Io.
Jupiter's North Pole. NASA / JPL / SwRI / MSSS / Gerald Eichstädt
Io, seen by Juno. NASA / JPL / MSSS / Gerald Eichstädt / Justin Cowart
A temperature belt on Jupiter. NASA / JPL / SwRI / MSSS / Gerald Eichstädt
Jupiter's South Pole. NASA / JPL / SwRI / MSSS / Gerald Eichstädt
A sequence of images from the flyby. NASA / SwRI / MSSS / Gerald Eichstädt / Seán Doran
NASA / SwRI / MSSS / Gerald Eichstädt / Seán Doran
NASA / SwRI / MSSS / Gerald Eichstädt / Seán Doran
NASA / SwRI / MSSS / Gerald Eichstädt / Seán Doran
NASA / SwRI / MSSS / Gerald Eichstädt / Seán Doran